The principals of VBID Health combine over four decades of experience in health care. The team includes a practicing physician and a widely recognized health economist. Together, we provide strategically informed consulting services to our clients.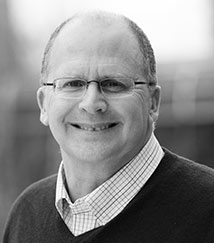 A. Mark Fendrick, M.D.
Partner
VBID Health
[email protected]
Dr. Fendrick, a founding Partner of VBID Health, is Director of the University of Michigan Center for Value-Based Insurance Design (www.vbidcenter.org), which he co-founded. Dr. Fendrick remains clinically active in the practice of general internal medicine, seeing patients weekly. He is also a Professor in the Department of Internal Medicine and the Department of Health Management and Policy at The University of Michigan.
Dr. Fendrick is one of three U-M faculty that first developed and named the concept "Value-Based Insurance Design (V-BID)." Through his leadership at the U-M Center for Value-Based Insurance Design, he has been acknowledged by Managed Care as a "leading authority" on the topic, which became part of the health care law in 2010. He is a leading advocate for development, implementation, and evaluation of innovative health benefit plans.
Dr. Fendrick has authored over 200 articles and book chapters and lectures frequently on the quality and cost implications of medical care to diverse audiences around the world. He is the Co-editor in chief of the American Journal of Managed Care and is an editorial board member for three additional peer-reviewed publications. His perspective and understanding of clinical and economic issues have fostered collaborations with numerous government agencies, health plans, professional societies, and health care companies. He serves on the Medicare Coverage Advisory Committee. In 2009, he was named one of the "20 people who make healthcare better" by HealthLeaders Media for the creation and implementation of value-based insurance design.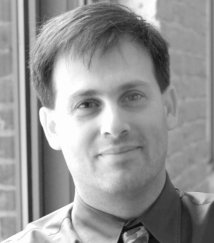 Michael Chernew, Ph.D.
Partner
VBID Health
[email protected]
Dr. Chernew, a founding Partner of VBID Health, is a Professor of Health Care Policy in the Department of Health Care Policy at Harvard Medical School. He was one of the original creators of the VBID Concept and he co-directed the University of Michigan Center for Value-Based Insurance Design (www.vbidcenter.org) with Dr. Fendrick before joining Harvard.
Dr. Chernew's research examines several areas related to controlling health care spending growth while maintaining or improving the quality of care. His work on consumer incentives focuses on Value Based Insurance Design, which aligns patient cost sharing with clinical value. Several large companies have adopted these approaches and Dr. Chernew's ongoing work includes evaluations and design of such programs. His work on payment reform involves evaluation of bundled payment initiatives, including global payment models that include pay-for-performance components. Related research examines the effects of changes in Medicare Advantage payment rates. Additional research explores the causes and consequences of rising health care spending and geographic variation in spending, spending growth, and quality.
Dr. Chernew is a member of the Congressional Budget Office's Panel of Health Advisors and of the Institute of Medicine's Committee on National Statistics (CNSTAT). He is also a research associate at the National Bureau of Economic Research. In 2011, he served on the Institute of Medicine's Committee on Determination of Essential Health Benefits and, in 2010, was elected to the Institute of Medicine of the National Academy of Sciences. Dr. Chernew is the former Vice Chair of the Medicare Payment Advisory Commission (MedPAC), which is an independent agency established to advise the U.S. Congress on issues affecting the Medicare program. In 2000, 2004, and 2010, he served on technical advisory panels for the Center for Medicare and Medicaid Services (CMS) that reviewed the assumptions used by Medicare actuaries to assess the financial status of Medicare trust funds. On these panels, Dr. Chernew focused on the methodology used to project trends in long-term health care spending growth. In April 2015, Massachusetts Governor Charlie Baker appointed Dr. Chernew to the Massachusetts Health Connector Board of Directors.